Selecting the Cabochon Cut
If you are a lapidary artist, you certainly take special pride in selecting the best cut from your slabs to achieve the perfect cabochon.  In this Coo-nah marble slab, for example, you may decide to choose option 2 over option 1, because it has more of the pattern you desire.  In order to achieve the best cabochon, you may not use all of the slab.
In fact, you may be able to get many cabochons from this slab, if you packed them tightly together.  But, they may not be the patterns and colors you desire for yur finished product, as the choice is made based solely on "how many can I get out of this".  The final product, then may not be as great of quality and would end up being worth less for the time spent.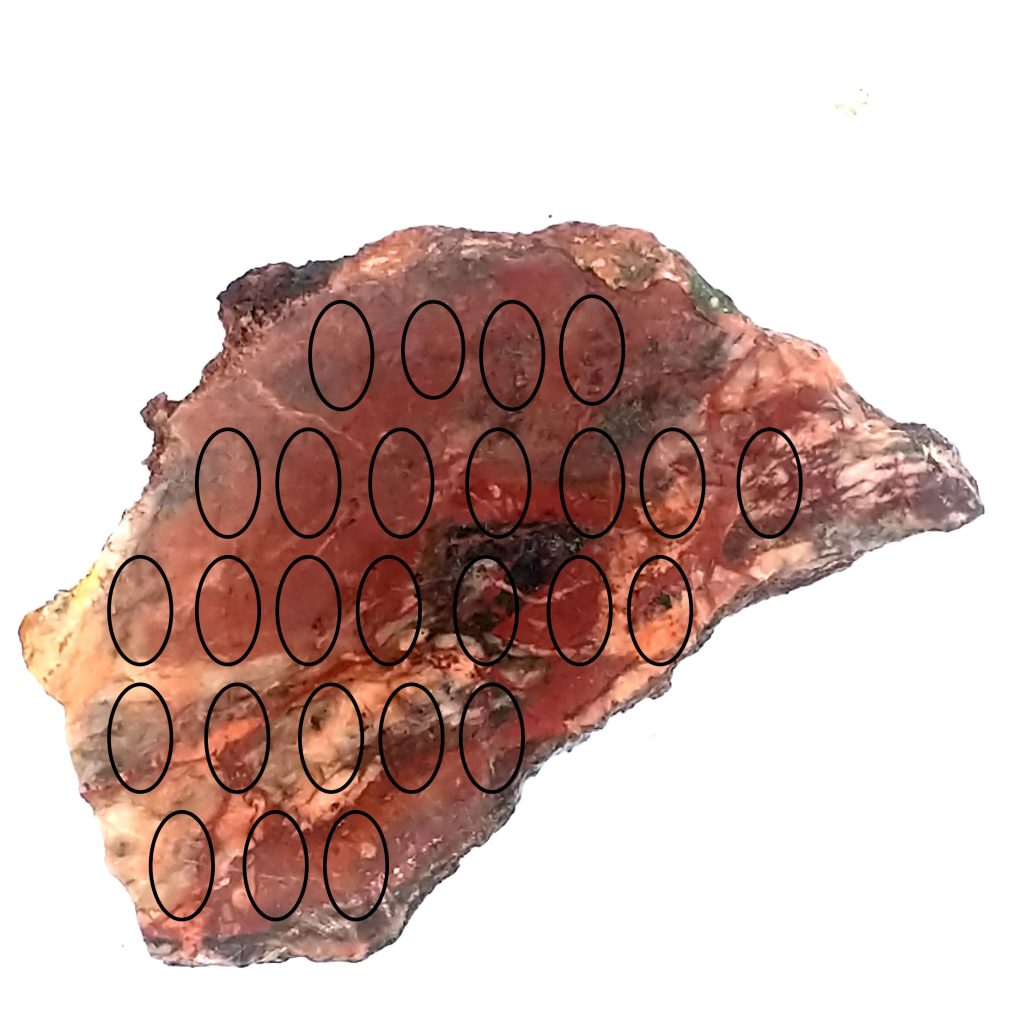 On the other hand, if you carefully selected the areas for your cabochon, you may have better quality products in the end.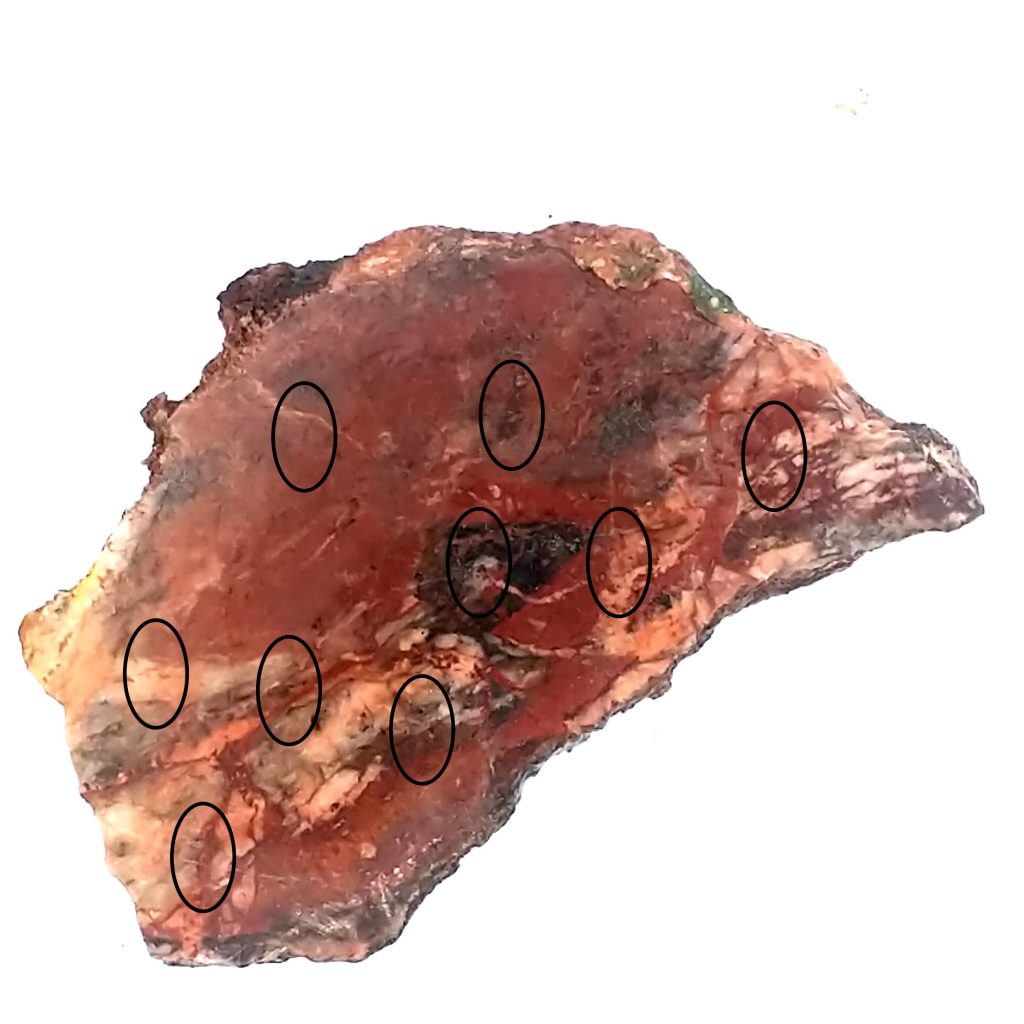 Sometimes, this isn't as significant.  If the stone is uniform throughout, you may be able to pack together multiple cabochons without sacrificing any quality.  This thulite slab is a good example of this.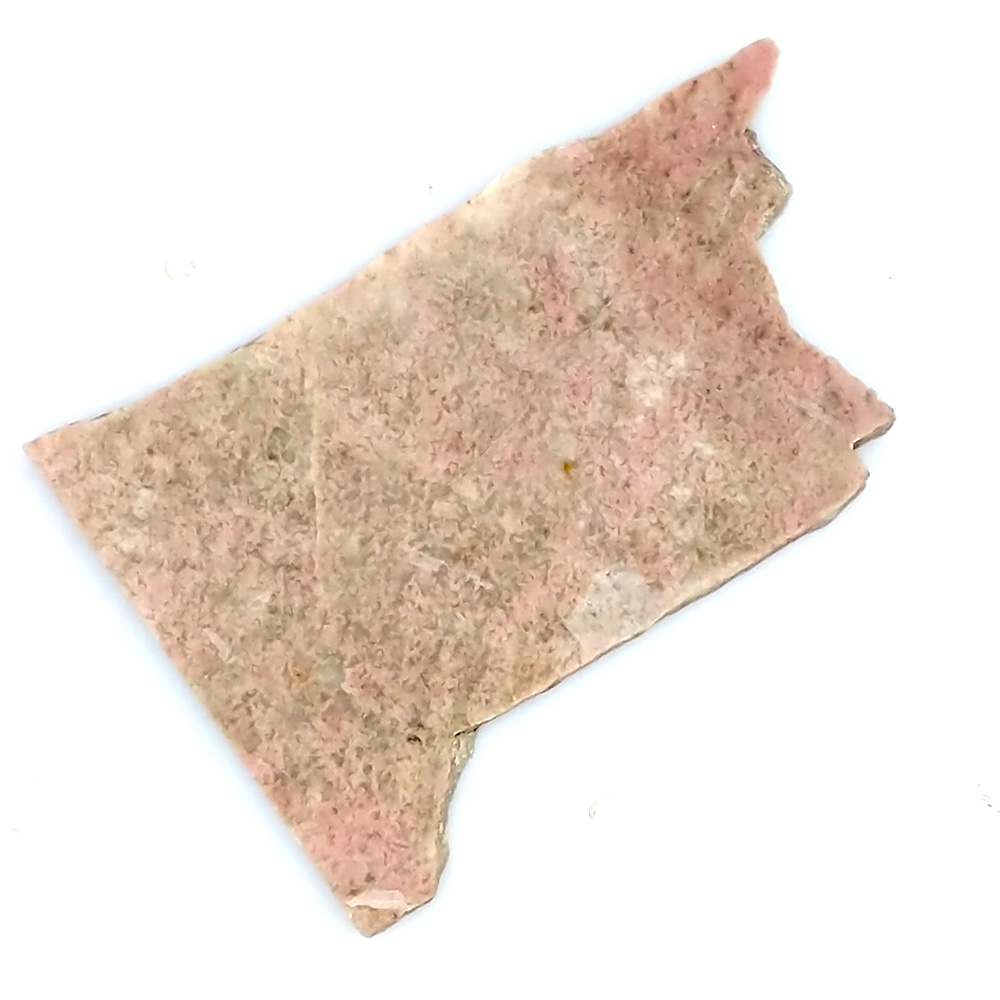 The same concept is true when it comes to cutting slabs.  In some rocks, the direction of the cut can have a significant difference on the patterns revealed in the rock.  
All of these slabs are from the same bulk rock of epidote psilomene dendritic onyx.  Depending on the position within the rock and the direction of cut, the results are dramatically different.
Everyone has different tastes, so no one cut is necessarily better than another.  It is one factor to consider when cutting material, however.  And you will often see material that looks completely different because of the direction of the cut, or where within the rock it was cut.