Get 20% off your first order when you join now
Now – free shipping in the US on all orders
Free shipping over $50 international.  (see details)
The designer shied cabochon collection is available  For two days only, get 44% off with your Heather Canyon discount.  (30% off shown, plus an additional 20% off of that with your discount).  Not a Heather Canyon member?  Join now.  
Sale July 1st and 2nd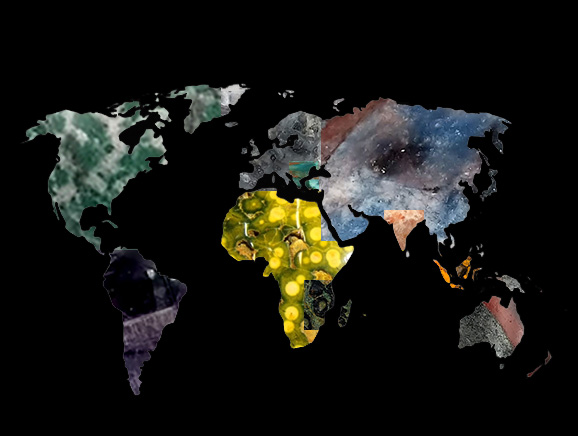 Heather Canyon – where you can select the exact lapidary slabs and lapidary rough you want for your cabochons, inlay, intarsia and custom handmade jewelry at great prices, all in one place.  With my experience in geology as well as lapidary arts, I have connections world wide for old stock and brand new material.  Don't take chances with unknown overseas sellers.  Find it all here.
Heather Canyon Philosophy
At Heather Canyon, I seek to provide the best rare and exclusive material at affordable wholesale pricing.  I understand that most people who are purchasing my material are artisans who are seeking the best quality materials for their work and their customers at a price they can afford.  Material that you find at Heather Canyon includes some of the most popular and exclusive lapidary material from around the world as well as exclusive offers of material collected by myself.  You will find a range of old stock that can no longer be collected to fresh on the market material, all in one place.  Each lapidary slab is shown with both sides and zoom capabilities to allow you to select the perfect gemstones.  
My focus is on lapidary slabs – gemstones that have been cut into slabs ready for you to cut into the cabochons or other stones for your projects.  I also have a selection of display minerals and some lapidary rough stones.  New material is always being added, so be sure to check back and join us in the canyon for updates and exclusive offers.   
Unlike most online rock shops, you can see the exact material you are purchasing, with high resolution.  
What my customers have to say
Just received my first order and WOW, thank you again for the nice slabs.
Thank you for messing with such small orders, I know you have other things to do and I appreciate it. You have been more honest to me than anyone else on here... wish I had found you sooner.
Such a b-e-a-U-tee-full crystal! Just as described? The color is fab! I will return to this shop👑👑👑
(a customer asked if I could provide a box of rocks, minerals and fossils for her 5 year old son for Christmas. I put them in little bags with labels. Mom then buried them in sand) He absolutely LOVED them!! Worst timing ever over Christmas. It made his Christmas, he was so happy. Thank you so much again! And happy new year to you!
I just received my 2nd shipment of lapidary slabs from you. Once again, I am blown away with the beauty and quality of these stones! Your pictures are truly representative of the stones. In some cases, I think the stones are even more striking than your pictures! You have spoiled me for any other sources! Thanks again.
We always love getting the slabs to see in person. We rarely purchase slabs online such as Ebay. Just you. You have the only site where one may actually see a real view the stone up close.
Wow! I just visited your site and felt like a kid in a candy store. AND.... I came away with lots of candy 🙂
Amazing every time !
I have purchased Amazing lapidary stones from Heather Canyon for several years now. Each and every time I am Amazed by the quality of each and every stone. The disruption on the web site matches the stone that you receive. Thank you for all that you do to bring quality stones to the market.
Blue geode
Wow that was really fast service.
Sphere for grad gift
Quick shipped. Beautiful material. Friendly service. Answered all my questions in the same day
Remarkable one of a kind pieces!
I love every item I have ordered! Even better than that the seller is amazing! She is very nice and willing to help. I love the description of the items providing both geologic properties as well as healing properties. The slabs are gorgeous and the price was nice as well! I will purchase again.
specimen
i have never had a better deal ! always great
5 out of 5 stars (based on 85 reviews)