How Heather canyon Came To You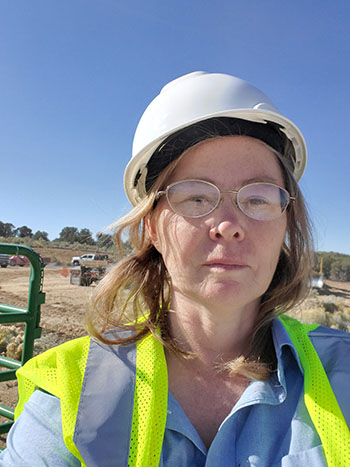 I am thrilled that everyone who comes to Heather Canyon knows they are getting the best quality and value of rare lapidary gemstones and crystals all in one place.  At Heather Canyon, you pick your own specific material so you know you will have the colors and patterns you want for your product
.
In 2016, I started dabbling in making wire-wrapped jewelry and quickly become interested in cutting my own stones. I am also a professional geologist and have been working with rocks and fossils for over 20 years. I enjoyed being able to provide stones and crystals to fellow jewelry makers at a low price and set up a destash group on Facebook.
In 2017, I saw a company for sale – Rubymountain5 Rocks, started by Richard and Sharon Agan. They sold lapidary slabs and they were retiring and selling their inventory. I decided that this was a great way to take my passion of providing rare and unique material to artisans at a great value. I ran Ruby Mountain5 Rocks from July 2017 to October 2018. At that point, I decided to make the company "mine", and started Heather Canyon.
My goal with Heather Canyon will be to provide rare and exclusive material to my customers at an affordable prices so that they may produce their artistic pieces at competitive prices. If you have visited Ruby Mountain5 Rocks, you will find some changes here at Heather Canyon, and I think you will like the changes.
I am a professional geologist and have been working with rocks and fossils for over 20 years. In 2016, I started designing jewelry and started my business Clidastes Stones. With my background in geology and in jewlery making, I can provide expertise to my customers on the material they purchase. I am here to answer any questions as well as to provide the best materials possible.
Quality rock material is critical to artists who make jewelry. Nice or rare material tends to sell faster, and for considerably more money. So, the mission of Heather Canyon is to provide unique, colorful, rare or hard to find cabbing material for the most beautiful jewelry by talented artists.
It is important to any e-commerce business that pictures reflect the actual product. Great care has been taken to photograph the material and show it as accurately as possible. Do remember, however, that monitors differ, and color may be slightly different depending on monitor settings.